Removal Van Ilford ig1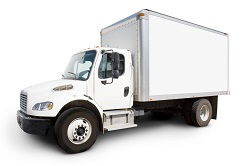 Making a Successful Removal Van Hire in Ilford

Anyone who is looking to make their move as successful as possible, regardless of the size and scope of their moving project, should consider the benefits of removal van hire in Ilford, IG1. Our company can provide you with everything you need for your move, from the reliable van itself to any necessary removal equipment such as straps, blankets, boxes and bubble wrap. Not only do we have an extensive range of vehicles available at great prices, but depending on the scale of your move you may even qualify for discounted rates. The process of hiring our vans is simple and straightforward – all you need to do is call
and speak to one of our customer service team.

When you hire a vehicle from us, it's important that you check that it is suitable for use prior to departing on your journey by performing an inspection. Our network of well-maintained vans has been sourced from a number of well known manufacturers such as Ford and Renault. All our vans are supplied with the relevant insurance documentation so that you are fully covered whilst driving them. We also supply additional covers for those who wish to be extra sure - just ask us about these when making your booking.

Once you have checked the vehicle over and find it fit for use, you'll be ready to begin loading it up with your belongings ready for transport. Before doing so, however, there are a few general points which should be observed in order to keep your load secure during transit. Firstly, heavy items such as furniture should be loaded first in order to keep them lower down and stop them shifting during journeys. Secondly, any smaller items which could easily fly through the air should be secured using straps or bungee cords. Finally, any fragile items or items prone to movement should be boxed up and wedged between heavier objects inside the van.


Travelling Securely with Removal Van Hire in Ilford

When travelling with our removal van hire services in Ilford, IG1, it's important that you remain alert and aware of your surroundings at all times - particularly when crossing busy roads or motorways. As with most aspects of life, safety is paramount here at Ilford Man and Van. That's why we equip all our vans with GPS tracking devices so that their whereabouts can always be monitored remotely by both ourselves and authorities if necessary. Furthermore all hired vehicles must adhere rigidly to local laws when travelling across city limits - speed limits are enforced at all times both within built-up areas and out on open stretches of motorway.

Our services account for every kind of short distance and one-off move imaginable - whether its moving flatmates or student digs across town; moving business possessions around Ilford, IG1; removals within residential properties or a combination thereof - we can accommodate it all professionally and affordably leaving you safe in the knowledge that your move will be completed stress-free and without fuss or unnecessary expense. So next time you're planning a move remember... removal van hire in Ilford is here!
---